Saturday, January 28, 2006

POUNDING MY FLESH - Running and Training Update - January 28, 2006
Just got back from another great outdoor run. The week has been pretty crappy and cold, and so most of my time was spent on the treadmill. In addition, I've just started rehearsals for my next show, so it gets a little trickier to squeeze in the times for running.
But today was glorious. Upper 50s, and not nearly as much wind as last weekend.
For the week, I ran 15.1 miles, which brings my total for January, as well as for 2006, to an even 52 miles. I've slowly been bringing my pace up a bit, as well. The average pace this week was a 10:46 mile, with an average of 11:05 per mile for January.
I run 95% of my runs with music, and so this week I thought I'd share a little bit of what's in my ears and my head as I run. Most of these links will be for iTunes, but if you don't use iTunes, or can't find the music anywhere else, I'll be happy to hook you up. Most of it's pretty easily accessible, anyway.
It's funny, because I really don't listen to a whole lot of this music on a daily basis - but I've got two playlists that get me through my running. One is a 14 song playlist for my 30 minute runs at the gym. The other is a 60 song playlist, which will get me through just about any run I can conceive of at this point.
First, some of my favorites from the shorter playlist:
I'll admit, I'm more than likely not in their target demographic, but I LOVE Green Day. And when I'm finding it hard to motivate myself to run, Green Day almost ALWAYS gets me on pace. The tempo and rhythm of their music also meshes perfectly with my pace, which doesn't hurt. There songs repeat on both my short and long run playlists:
* She
* Basket Case
* Welcome to Paradise
* American Idiot
Being a child of the '80s, I always gravitate toward the music I grew up with, and so there are a couple of those thrown in, too. The difference with the short playlist is that most of these tend to be re-makes of the originals (I save the "good" stuff for my longer runs):
* The Boys of Summer, The Ataris
* Take on Me, MXPX
* Faith, Limp Bizkit
* I Ran (So Far Away), Bowling For Soup
Then, there are some that I throw in just because they seem to fit in the mix for one reason or another: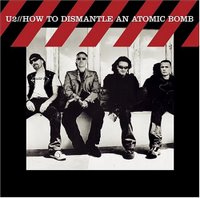 Song 2, Blur
The Distance, Cake
Lose Yourself, Eminem
Monkey Wrench, Foo Fighters
The Kids Aren't Alright, The Offspring
Vertigo, U2
I plug these into my iPod, hit shuffle, and I'm off. I know there are some of you who will more than likely give me grief for some of my choices (I can see at least one song on this list which just doesn't really mesh with what I typically listen to), but like I said, there are "
running songs
" - and in some cases, that's it.
For those of you who run (or bike or workout or anything else like that), what are the songs on your list?
I'll save some of the songs from my long runs as a tease for next week's entry. What a tease, eh?
Still no sponsors as of yet, but there's still plenty of time to get involved. Consider a sponsorship today and in addition to the other perks, I'll give you lots of love on this lil ole blog o' mine.
Posted by FleshPresser at 6:45 PM /




« Home